Posts for tag: cosmetic dentistry
By Thomas J. English, DDS
June 20, 2018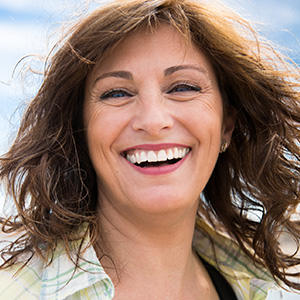 In summer, there is no shortage of occasions to show off your smile. Whether attending a wedding, graduation celebration, family reunion or neighborhood barbecue, you'll want to look your best. But if your smile doesn't shine as brightly as you'd like, a trip to the dental office may just be the confidence-booster you're looking for. Here are some popular techniques to enhance your smile:
Teeth cleaning. A professional cleaning can make your mouth feel fresh and add sparkle to your smile. The dental hygienist uses special tools to get rid of plaque and tartar that you cannot remove during your oral hygiene routine at home. In addition, hygienists use a tooth-polishing tool that removes surface stains.
Professional whitening. Professional teeth whitening can achieve excellent results in one short office visit. But if you have several weeks before the big event on your calendar, you can also get winning results at home using custom-made whitening trays from the dental office. Either way, your smile can sparkle at summer celebrations.
Cosmetic bonding. If your teeth have small chips or cracks, cosmetic bonding may be a good option for you. In bonding, tooth-colored material is shaped to the tooth and hardened with a curing light. The procedure—generally done in one office visit without anesthesia—is relatively inexpensive, and the result is very natural-looking.
Porcelain veneers. If you are unhappy with the color, shape, size or spacing of your teeth, long-lasting dental veneers can give your smile a whole new look. Veneers are wafer-thin porcelain shells that are bonded to the tooth's surface. Because they may be crafted in a dental lab, they may require two to three visits to the dental office over a few-week period.
With so many options, it's easy to put your best smile forward at all your summer gatherings. We can help. If you have any questions about brightening your smile, please contact our office or schedule a consultation. To learn more, read the Dear Doctor magazine articles "Teeth Whitening" and "Porcelain Veneers."
By THOMAS J. ENGLISH, DDS
August 22, 2017
Veneers are one of the most common cosmetic dental treatments and for good reason. Because they can be used to change the
shape, size and color of your teeth, they are the perfect option for a range of cosmetic imperfections like chips, cracks, gaps and dental stains. Dr. Thomas English in Conroe, TX, recommends veneers for a brighter, more symmetrical smile.
Get a Smile Makeover with Veneers in Conroe, TX
Whether you have put off fixing your dental problems due to lack of time, or a good old fashioned fear of going to the dentist, veneers are the answer to your problems. Not only are they one of the most minimally invasive cosmetic dental treatments, but they can also help to strengthen your teeth after tooth decay or root canal therapy. The procedure is fairly straightforward. A thin layer of porcelain designed to match your tooth's enamel is bonded directly onto the tooth. With proper care and maintenance, veneers have been known to last between five to ten years, often longer depending on the person.
What Can Porcelain Veneers Do?
Veneers can change the shape, size and color of a damaged tooth. So if your teeth are cracked, chipped, unevenly shaped or spaced, or stained and discolored at the dentin layer (inside the tooth below the enamel layer), porcelain veneers are a great option for repairing and improving your smile. While teeth often become damaged through an accident, sports injury, lifestyle factors like smoking or even from biting into a hard piece of candy, sometimes people just want to enhance what they were born with. Whatever your reason for investing in smile enhancement, porcelain veneers may be exactly what you have been looking for.
Find a Dentist in Conroe, TX
Cosmetic smile imperfections do not have to hold you back. For more information about how veneers can transform your smile, contact our office by calling (936) 756-3611 to schedule an appointment with Dr. English today.