Posts for: January, 2020
By Thomas J. English, DDS
January 11, 2020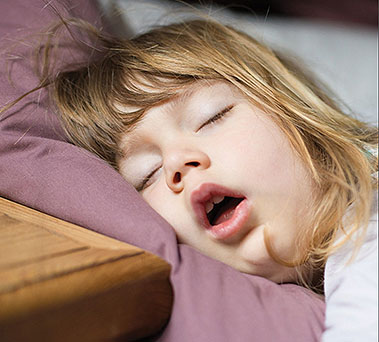 Breathing: You hardly notice it unless you're consciously focused on it—or something's stopping it!
So, take a few seconds and pay attention to your breathing. Then ask yourself this question—are you breathing through your nose, or through your mouth? Unless we're exerting ourselves or have a nasal obstruction, we normally breathe through the nose. This is as nature intended it: The nasal passages act as a filter to remove allergens and other fine particles.
Some people, though, tend to breathe primarily through their mouths even when they're at rest or asleep. And for children, not only do they lose out on the filtering benefit of breathing through the nose, mouth breathing could affect their dental development.
People tend to breathe through their mouths if it's become uncomfortable to breathe through their noses, often because of swollen tonsils or adenoids pressing against the nasal cavity or chronic sinus congestion. Children born with a small band of tissue called a tongue or lip tie can also have difficulty closing the lips or keeping the tongue on the roof of the mouth, both of which encourage mouth breathing.
Chronic mouth breathing can also disrupt children's jaw development. The tongue normally rests against the roof of the mouth while breathing through the nose, which allows it to serve as a mold for the growing upper jaw and teeth to form around. Because the tongue can't be in this position during mouth breathing, it can disrupt normal jaw development and lead to a poor bite.
If you suspect your child chronically breathes through his or her mouth, your dentist may refer you to an ear, nose and throat (ENT) specialist to check for obstructions. In some cases, surgical procedures to remove the tonsils or adenoids may be necessary.
If there already appears to be problems brewing with the bite, your child may need orthodontic treatment. One example would be a palatal expander, a device that fits below the palate to put pressure on the upper jaw to grow outwardly if it appears to be developing too narrowly.
The main focus, though, is to treat or remove whatever may be causing this tendency to breathe through the mouth. Doing so will help improve a child's ongoing dental development.
If you would like more information on treating chronic mouth breathing, please contact us or schedule an appointment for a consultation. You can also learn more about this topic by reading the Dear Doctor magazine article "The Trouble With Mouth Breathing."
By Thomas J. English, DDS
January 01, 2020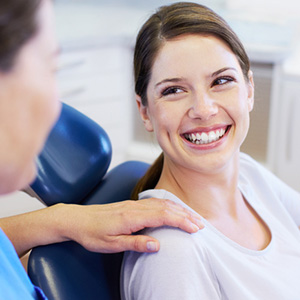 With smart phone in hand, you can instantaneously find out just about anything. Unfortunately, online search results aren't always accurate. Case in point: there's an idea floating on the World Wide Web that root canal treatments cause cancer.
Sounds ludicrous? Yes, but like other strange ideas this one has historical roots (pardon the pun). In the early 20th Century, a dentist named Weston Price propagated the idea that leaving a "dead" organ in the body caused health problems. By his view, a root canal-treated tooth fell into this category and could potentially cause, among other things, cancer.
But concern over root canal treatment safety is on shaky ground: dentistry examined Dr. Price's ideas over sixty years ago and found them wanting. But first, let's look at what a root canal treatment can actually do for your health.
Tooth decay is an infection that first attacks the outer tooth enamel and then continues to advance until it infects the inner pulp. It can then travel through the root canals to the roots and bone. Without intervention, the infection will result in tooth loss.
We use a root canal treatment to save the tooth from this fate. During the procedure we remove and disinfect all of the diseased or dead tissue within the pulp and root canals. We then fill the empty chamber and canals with a special filling and seal the tooth to prevent any further infection. And while technically the procedure renders a tooth unable to respond to thermal sensitivity or tooth decay, the tooth is still alive as it is attached to the periodontal ligament and its blood supply and nerve tissue. The tooth can still "feel" if you bite on something too hard and it doesn't affect the tooth's function or health, or a patient's overall health for that matter.
As to Dr. Price's theory, extensive studies beginning in the 1950s have examined the potential health risk of root canal treatments. The latest, a 2013 patient survey study published in a journal of the American Medical Association, not only found no evidence linking root canal treatment to cancer, but a lower risk of oral cancer in 45% of patients who had undergone multiple root canal treatments.
While root canal treatments do have potential side effects, none are remotely as serious as this online "factoid" about cancer. It's far more likely to benefit your health by saving your tooth.
If you would like more information on root canal treatment, please contact us or schedule an appointment for a consultation. You can also learn more about this topic by reading the Dear Doctor magazine article "Root Canal Safety."